Join hundreds of thousands of pro-life advocates as they March for Life in Washington, D.C.!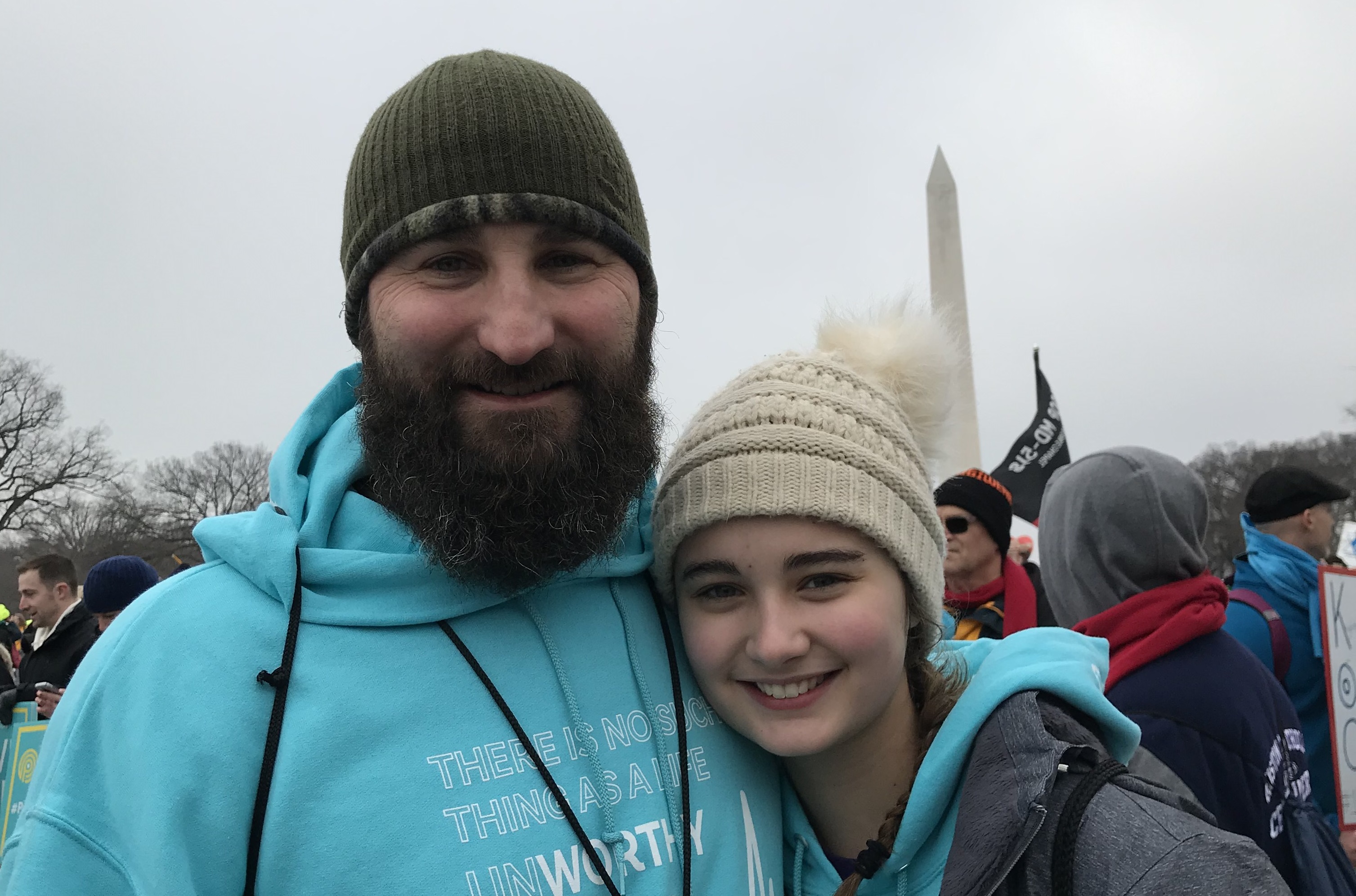 This year we have a unique opportunity to take a bus to the National March for Life, open to the general public. This trip is separate from our Life Defenders High School trip (students visit www.ichooselife.org/dc).
Registration is now open! Please see link below to submit your deposit and reserve your seats on the bus!
Tentative Itinerary - The bus will leave from Fort Wayne, IN the morning of Thursday, January 23rd and return the evening of Sunday, January 26th. The National March is Friday, January 24th which leaves Saturday open for sight-seeing or conferences. The 3 nights in Washington DC will be in a hotel just outside of DC. Participants will be using the MetroRail system to travel between the hotel and the National Mall (fare card provided). Breakfast will be offered at the hotel each morning -all other meals are up to the individual. 
Price - Your fee will be based on what type of hotel room you want and how many people are in the room with you. It will also be based on how many people are going on the trip. The prices will go down with each person who registers up to 54 people. For example, if only 27 people go and you share a room with someone, your fee would be $515 but if 40 people come, you'd pay far less: $400. And if you get even more of your friends to come with us and we fill the bus with 54 people, you only pay $332 for your trip! BRING YOUR FRIENDS! 
Registration - Since the price can fluctuate, when we open registration, you'll be asked to put down a $100 deposit to secure your seat. You will pay the balance of your fee a week before the trip. We will let you know each time we can lower the fees based on the number of registrations and tell you your new (lower) balance.
Cancellation Policy - We hope you don't have to cancel your registration for the awesome trip but if you do: Cancellations before Dec. 15 receive a full deposit refund. Cancellations before Jan. 1 receive 75% deposit refund or 100% if you find another to fill your seat. Cancellations between Jan 1 and the trip receive 50% deposit refund or 100% if you find another to fill your seat. Cancellations at any time due to medical events or family emergencies will receive a full refund. If you have any questions about this, please call us.
Family Trip Registration
Learn more about the National March for Life by visiting: March for Life 2020