Only 29 seats left! Register now!
Come with us to the National March for Life! We missed you last year!

This trip is open to the general public and to all ages. High school students, however, may choose to go on the Life Defenders trip.
Itinerary - Please see the bottom of the page for details. The bus will leave from Fort Wayne, IN the morning of Thursday, January 20th and return the evening of Sunday, January 23rd. The National March is Friday, January 21st. The 3 nights in Washington DC will be in a hotel near the White House. You are responsible for your own meals.

Price - Your registration fee is based on what type of hotel room you're in and how many people you have with you in your room.  If you have your own accommodations in DC (such as staying at a friend's house) or you are sleeping on the floor of another registered participant's room, the fee is $225. Unless otherwise specified, the registration fee includes the bus, driver tip, hotel room, hotel breakfast and 2022 March for Life Hoodie. Until the bus is full, the price goes down the more people we have coming with us. If we have a full bus your registration cost will drop by $40-$45. So bring your friends!
| | |
| --- | --- |
| Family Trip Registration Costs | Price/Person |
| Registration, no hotel room | $225.00 |
| King room - 1 occupant | $580.00 |
| King room - 2 occupants | $400.00 |
| Queen Rm (2 beds) 2 occupants | $420.00 |
| Queen Rm (2 beds) 3 occupants | $350.00 |
| Queen Rm (2 beds) 4 occupants | $320.00 |
Special Promotion: The first five families* (or individuals) that register for this trip will receive one of our special mugs! *Limit one per household.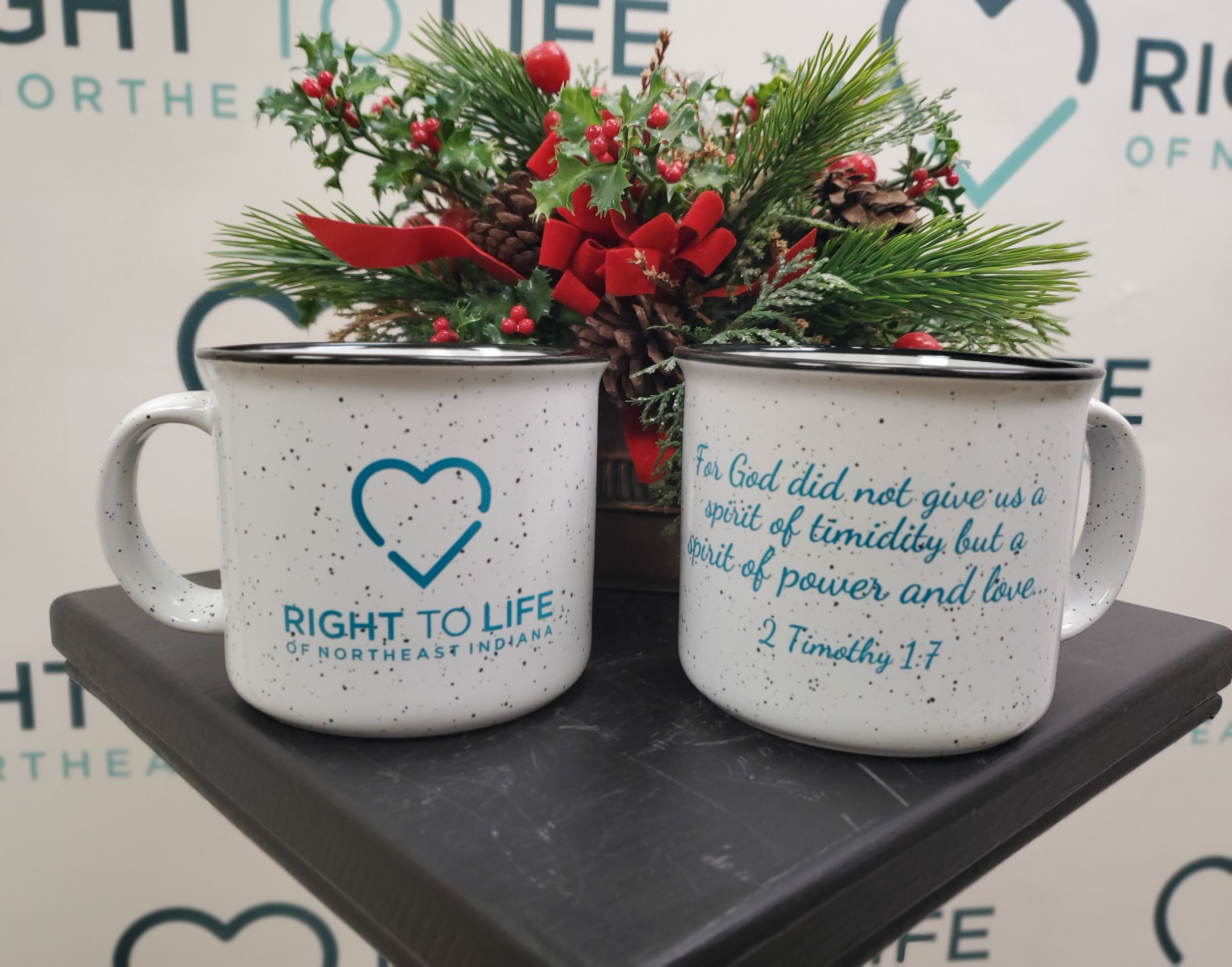 Registration - There are two pieces that you need to submit in order to have your seat reserved. The first is the Registration Form which collects your personal information. The second is your $100 deposit. You may pay online using the link below or you can send in a check. Please note: We will not place you in a hotel room with anyone unless you specifically ask. Ideally, you'll be coming with family and friends who will share your room, but if you'd like us to match you up with another participant also interested in sharing a room, just let us know.
Cancellation Policy - We hope you don't have to cancel your registration for the awesome trip but if you do: Cancellations before Dec. 15 receive a full deposit refund. Cancellations before Jan. 1 receive 50% deposit refund (or 100% if you find another to fill your seat). Cancellations between Jan 1 and the trip do not receive a deposit refund (unless you find another to fill your seat). Cancellations at any time due to medical events or family emergencies will receive a full refund. If you have any questions about this, please call us.
Pay your Deposit - $100 per registrant. Balance is due January 13.

Itinerary

 

Packing List
Regarding the Vaccine Mandate by the Mayor of Washington DC:
If you'd like to read the actual mandate you can do so here. Many of you are concerned mostly about the exceptions. They are as follows:
Exemptions for providing proof of vaccination
• Only briefly entering (i.e. to use the restroom, pick up an order to go)
• Medically exempt or unable to take the vaccine out of a sincerely held religious belief.
         o Patrons who have and show documentation of medical or religious exemptions from the COVID-19 vaccine must provide a negative PCR or antigen test within the last 24 hours.
        o Documentation of a medical exemption, such as a note from a medical provider.
        o Documentation of a religious exemption, such as an attestation from the patron
that they have a sincerely held religious belief. 
Here's the take away for our trip participants:
1.      Includes a religious exemption – If you are not vaccinated, we suggest you get a letter from your pastor, on your church letterhead, stating that you are not receiving the vaccine because of "strongly held religious beliefs". Have this on hand, in your wallet or phone case for easy access.
2.      Does not apply to Museums – Sightseeing and using the restrooms in the Smithsonian Museums are uninhibited.
3.      Doesn't effect Carry-out – No proof of vaccine or exemption is needed to pick up carryout food orders.
Feel free to call us for questions. 260.471.1849
Learn more about the National March for Life by visiting: March For Life