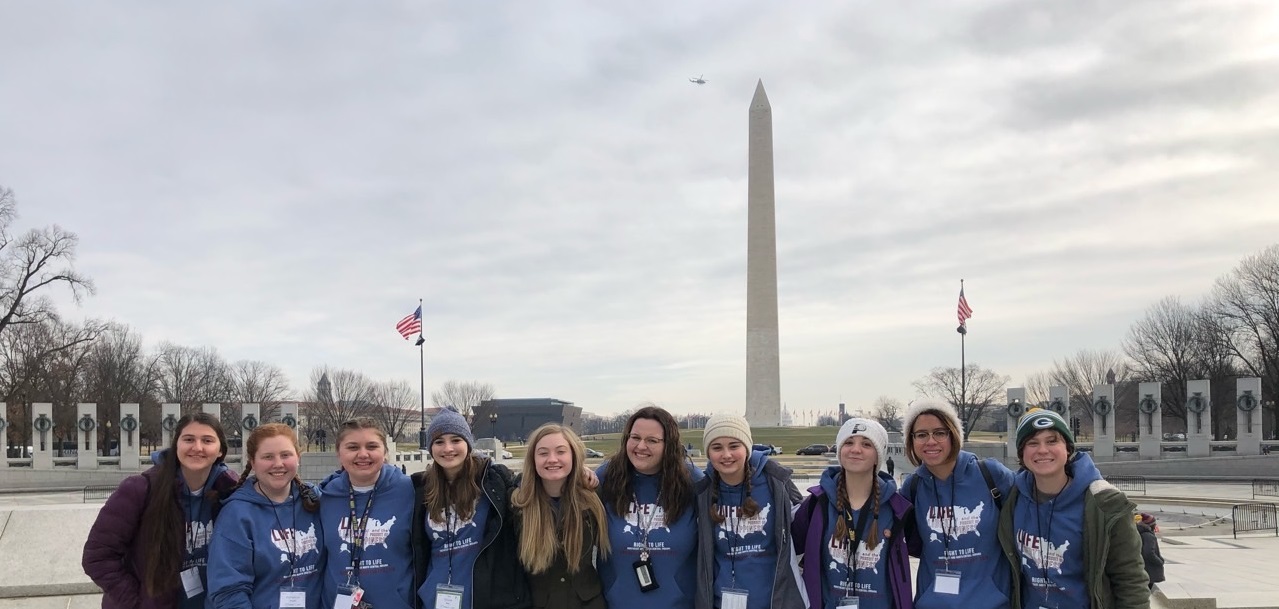 Walk in the National March for Life with hundreds of thousands of prolife individuals.
The cost per student is $180. Scholarships are available.
We leave Wednesday evening, January 19th and arrive home Saturday early morning, January 22. We want YOU on the bus with us for this life-changing experience!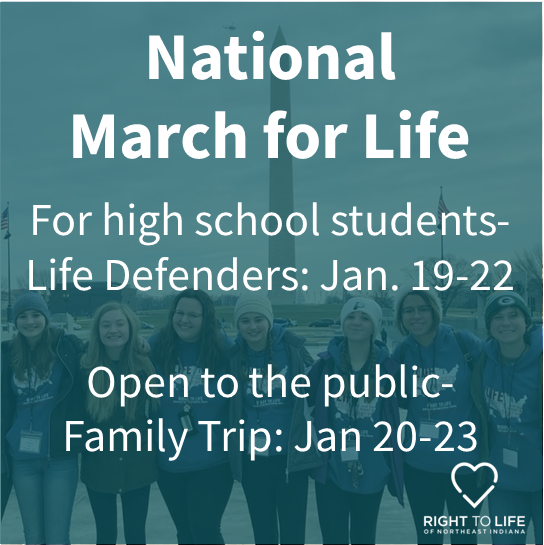 This trip is for high school students only, other individuals interested in going should check out our Family Trip.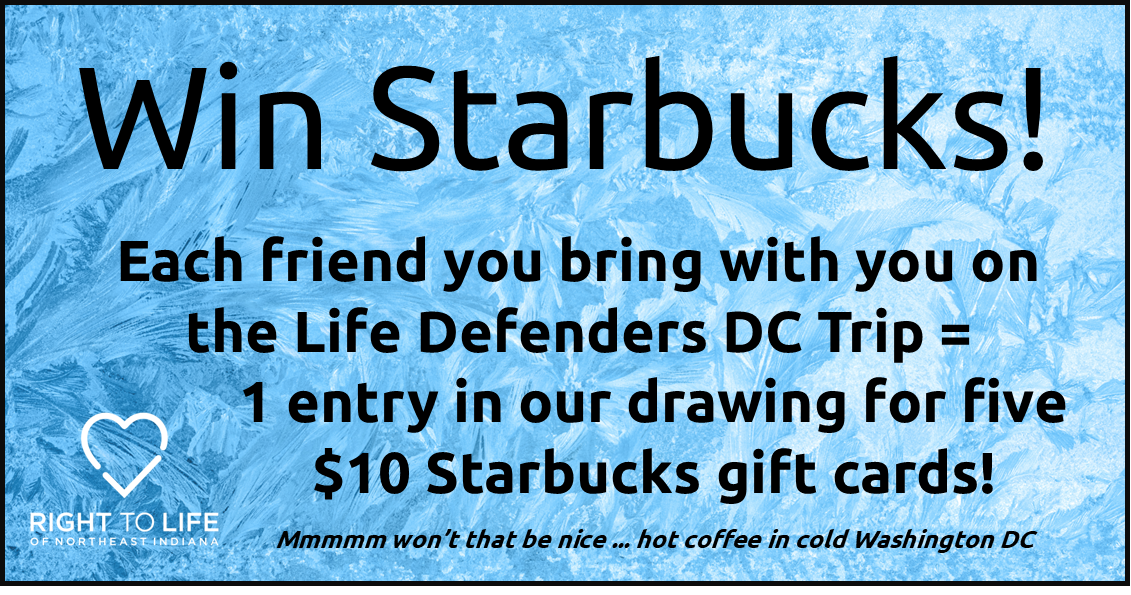 Cancellation Policy - We hope you don't have to cancel your registration for the awesome trip but if you do: Cancellations before Dec. 22 receive a full refund. Cancellations before Jan. 7 receive a 50% refund (or 100% if you find another student to fill your seat). Cancellations between Jan. 7 and the trip do not receive a refund (unless  you find another student to fill your seat). Cancellations at any time due to medical events or family emergencies will receive a full refund. If you have any questions about this, please call us.
Regarding the Vaccine Mandate by the Mayor of Washington DC:
If you'd like to read the actual mandate you can do so here. Many of you are concerned mostly about the exceptions. They are as follows:
Exemptions for providing proof of vaccination
• Only briefly entering (i.e. to use the restroom, pick up an order to go)
• Medically exempt or unable to take the vaccine out of a sincerely held religious belief.
         o Patrons who have and show documentation of medical or religious exemptions from the COVID-19 vaccine must provide a negative PCR or antigen test within the last 24 hours.
        o Documentation of a medical exemption, such as a note from a medical provider.
        o Documentation of a religious exemption, such as an attestation from the patron
that they have a sincerely held religious belief. 
Here's the take away for our trip participants:
1.      Includes a religious exemption – If you are not vaccinated, we suggest you get a letter from your pastor, on your church letterhead, stating that you are not receiving the vaccine because of "strongly held religious beliefs". Have this on hand, in your wallet or phone case for easy access.
2.      Does not apply to Museums – Sightseeing and using the restrooms in the Smithsonian Museums are uninhibited.
3.      Doesn't effect Carry-out – No proof of vaccine or exemption is needed to pick up carryout food orders.
Feel free to call us for questions. 260.471.1849