This year's Rally and March will be a Prayer Gathering at Abundant Life, Coliseum Blvd, FW and mini-marches. Program guests include Bishop Rhoades and Congressman Banks.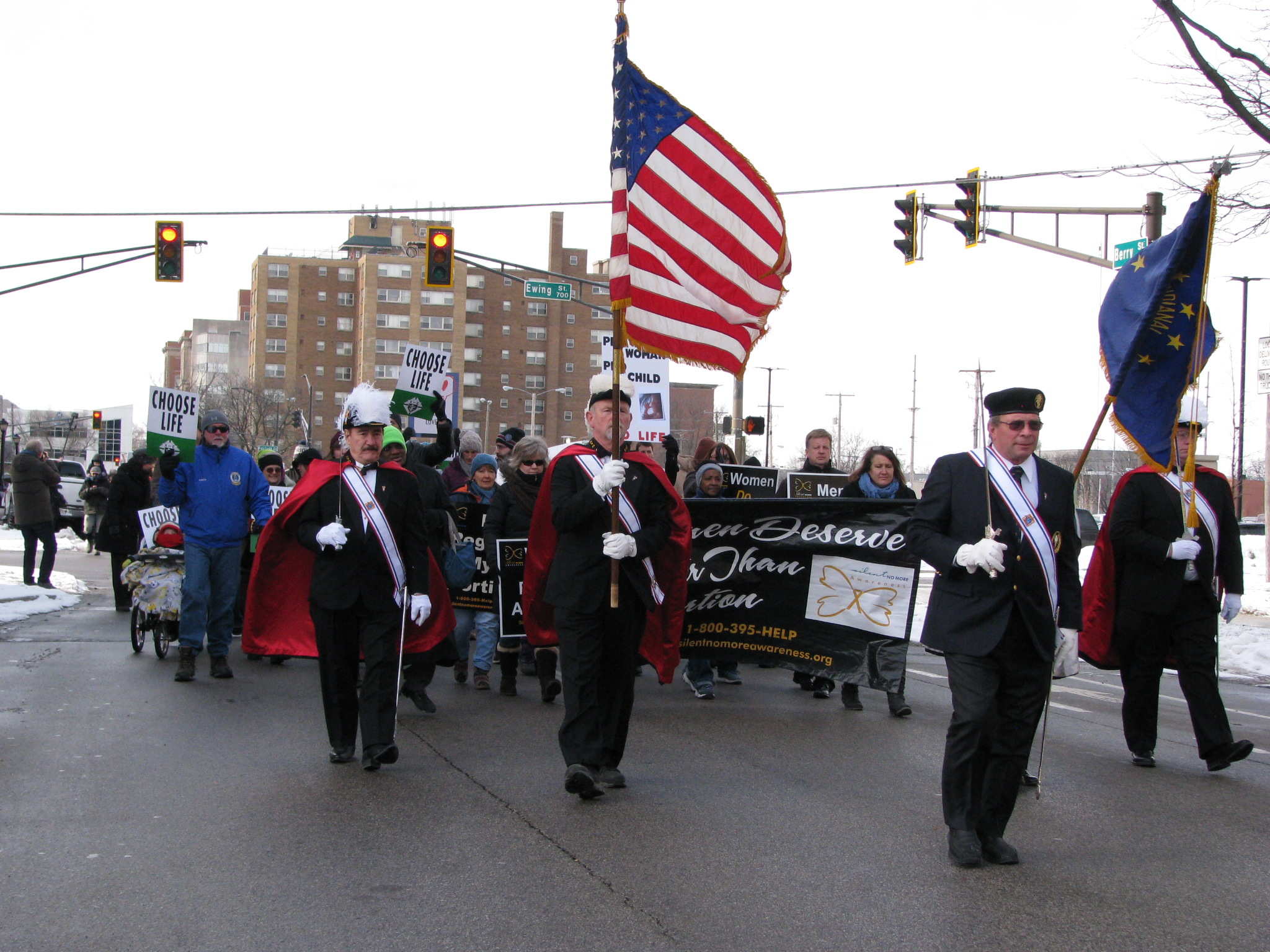 This year's March event will look differently than in past years due to COVID regulations. 
Instead of our traditional Rally and March we will be hosting a Prayer Gathering and asking people to complete their Marches individually, at home or in prominent places around your city. The Prayer Gathering is at Abundant Life Church at 3301 E Coliseum Blvd on Saturday, January 23rd, 2021 starting at 12pm, doors open 11:30am. All are welcome to attend. 
Join thousands of pro-life advocates from our region to show that you support life from conception to natural death. The March for Life is an annual pro-life rally held near the anniversary of the 1973 Supreme Court decision legalizing abortion in Roe v. Wade. The main reflection speaker this year will be Mark, brother-in-law to late abortionist George (Ulrich) Klopfer, and the person that made the gruesome discovery of the remains of the 2,411 babies. 

The prayer gathering will begin at 12 pm, doors open at 11:30am. Instead of our traditional March through downtown Fort Wayne, we encourage families to complete their March on an individual basis. Your neighborhood, local courthouse or local downtown area are all great places to show your advocacy for innocent human life. For tips on creating great signs, visit Students for Life. Please take photos and videos of your march, post them to your social media and tag us  We also plan to make this event available to watch remotely, details coming soon.
*Please be sure to check back for any event updates. Call our office at 260-471-1849 or email rlni@ichooselife.org with questions.

Important: This year our march looks differently due to COVID regulations. Attendees should follow COVID guidelines for the Prayer Gathering at Abundant Life Church. Regardless of what our in person events look like, you may wish to watch the rally remotely and then conduct your own march through your neighborhood with signs and family members.