In an effort to keep people safe, we are asking all applicants to send in a video of themselves giving their speech. These videos will be reviewed by judges and their verdicts announced via email and social media. Participants will have their scoring sheets sent to them individually via email. 
Submission details will be provided upon application.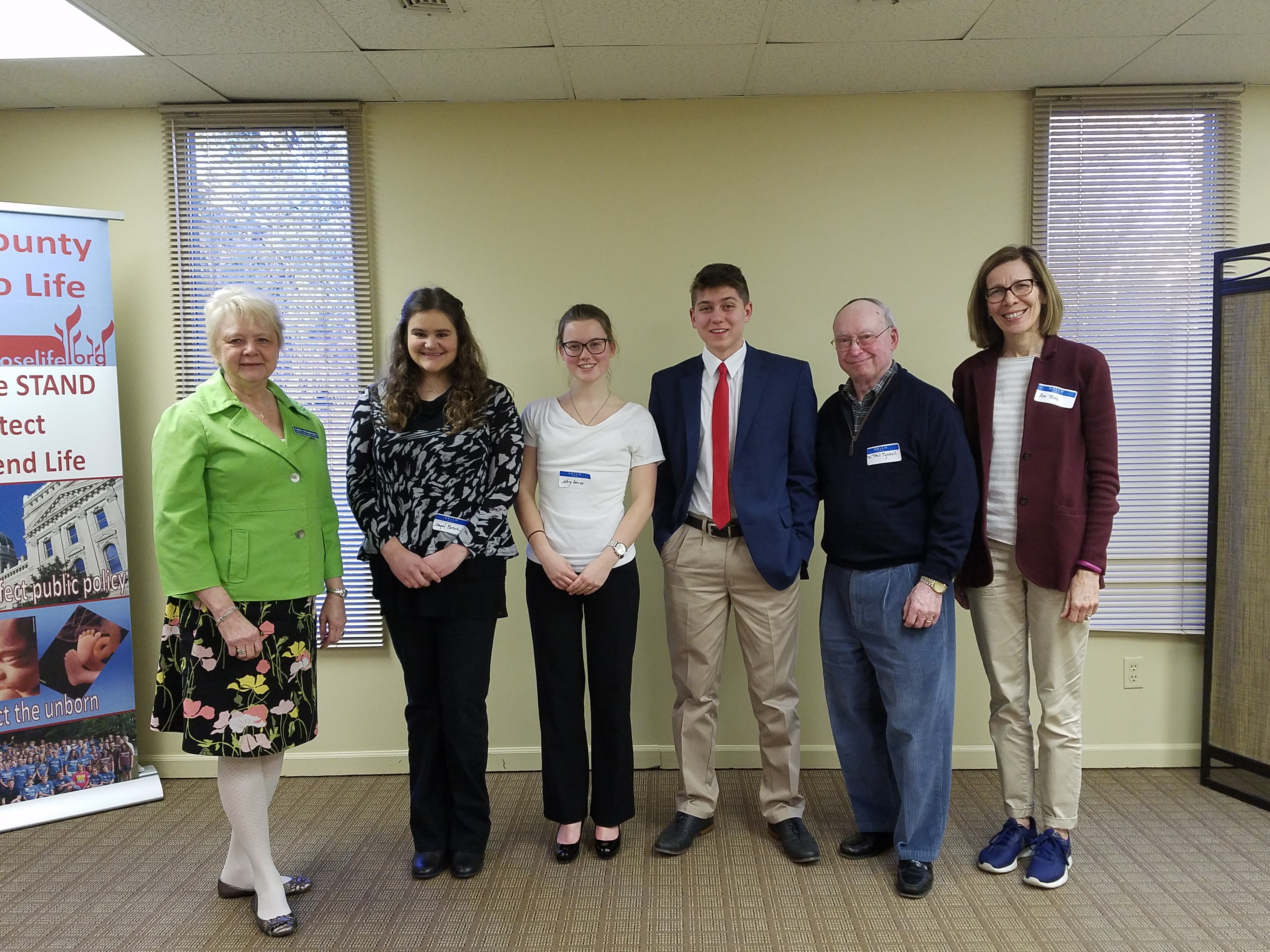 Right to Life of Northeast Indiana is holding an Oratory Contest on Saturday, March 28th at 9am. All high school students are eligible to participate in the RLNI Oratory Contest.
Contestants are to research, write, and present an original pro-life speech on abortion, infanticide, stem cell research, or euthanasia. The speech is to be 5–7 minutes in length. Dramatic presentations are not acceptable. Contestants may use notes although memorization is encouraged. Judging will be based on: introduction, content, presentation, and conclusion. The RLNI Contest will follow the rules of the Indiana Right to Life Contest (see below).
State Contest Rules
While students in all high school grades are eligible to participate in the RLNI Oratory Contest, only the junior or senior with the highest score will be will be eligible to advance to the Indiana Right to Life Oratory Contest on May 2nd in Indianapolis. RLNI will provide reimbursement for travel expenses for the state oratory contest

Prizes:

1st place – $100.00 cash

2nd place – $50.00 cash

Applicants should submit an application by March 23rd and and send a copy of the student's speech no later than March 25th to abigail@ichooselife.org.
Register Here