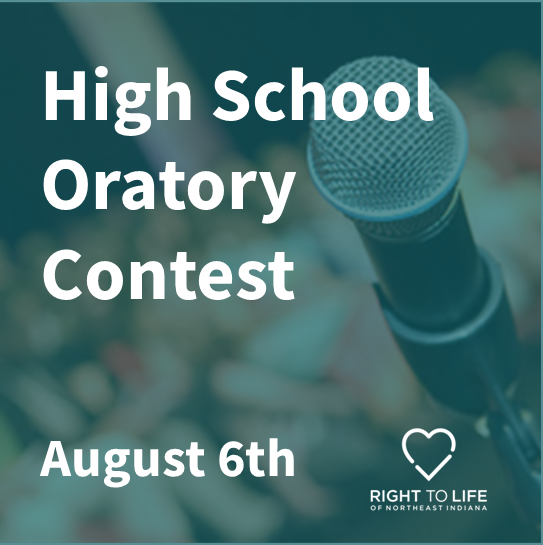 ---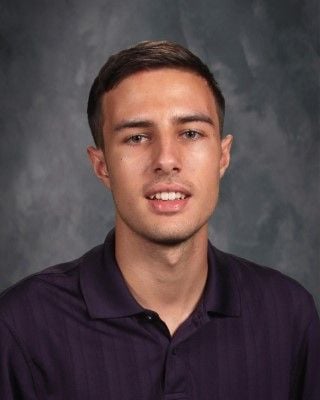 Our 2022 Winner: Marek Kizer
Right to Life of Northeast Indiana is accepting submissions for our Oratory Contest 9am- 10:30a on Saturday, August 6th 2022,  (Location TBA). Submissions are due by Monday, August 1st. All high school students are eligible to participate in the contest. 
*If you are unable to attend the contest in-person on August 6th, please contact Abigail at abigail@ichooselife.org.
Contestants are to research, write, and film an original pro-life speech on abortion, infanticide, stem cell research, or euthanasia. The speech is to be 5–7 minutes in length. Dramatic presentations are not acceptable. Contestants may use notes although memorization is encouraged. Judging will be based on: introduction, content, presentation, and conclusion. The RLNI Contest will follow the rules of the Indiana Right to Life Contest (see below).
State Contest Rules
While students in all high school grades are eligible to participate in the RLNI Oratory Contest, only the junior or senior with the highest score will be will be eligible to advance to the 2023 Indiana Right to Life Oratory Contest next spring.


Prizes:

1st place – $100.00 cash

2nd place – $50.00 cash

Applicant submissions due by July 27th to abigail@ichooselife.org.
Register Here