Please join us for our annual Banquet at Ceruti's Banquet and Event Center, 6325 Illinois Rd. Doors will open at 5:30pm for the reception and dinner will begin at 6:30pm. Please contact us at 260.471.1849 if you would like to register online, didn't receive an invitation in the mail or would like more information about sponsorship's.

Our keynote speaker will be Ryan Bomberger, founder of the Radiance Foundation. Pat Miller will emcee the event.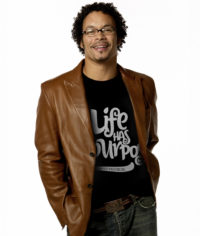 We rely on the generosity of community members to sponsor our Banquet and allow the event to be a true fundraiser for Allen County Right to Life Educational Trust Fund. Our goal this year is to raise $90,000, half of our operating budget. If you're interested in being an Underwriter for this year's Banquet or to be a Banquet Sponsor, please contact our office at 260.471.1849 and speak with Abigail. We appreciate every gift we receive.
Sponsorship Information
Tickets are $35.00/person and $350.00 for a table of ten. Please consider buying a table and filling it with guests who aren't yet involved with Allen County Right to Life ETF but who would be interested in donating to our mission and the programming through which we achieve that mission. Tickets are not tax deductible as they only cover the cost of the holder's attendance and do not include a donation to Allen County Right to Life ETF. See sponsorship packages for tax deductions.
 We have limited seats available! Please call us for tickets.
If you have any questions please do not hesitate to contact us at 260.471.1849.
You can submit payment for the tickets online using the button above or the form below. Please be sure to tell us who your guests are by emailing their names to abigail@ichooselife.org by Oct.7th. If you would like to pay by check instead, please make payable to Allen County Right to Life Ed. Trust Fund (ACRL ETF) and mail to 2126 Inwood Dr, Fort Wayne, IN 46815.
Parking Information
Parking at Ceruti's is limited. To compensate, we borrow the parking lot of a church down Magnavox Way and have shuttles that can bring you from the farther lot to the front doors of the Banquet Center. There will be parking attendants to direct you and signs showing where you can be picked up by the Shuttles.
Please consider dropping your passengers at the doors of the Banquet Center and riding the shuttle back yourself to save time and seats in the shuttle. Please also consider carpooling with friends to help us make parking more convenient.
If you are handicapped, please come to the front row of parking at the Banquet Center. We will have spaces set aside for you.
Don't hesitate to call us at 260.471.1849 with questions.