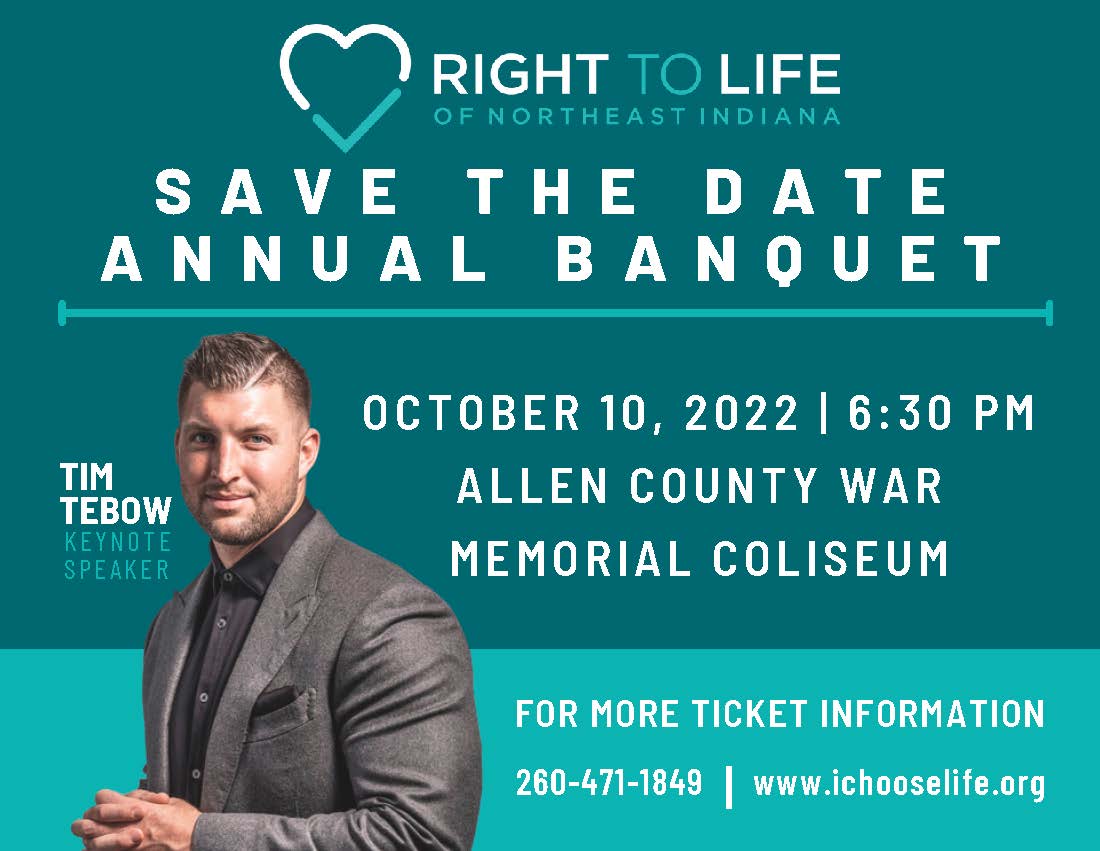 We rely on the generosity of community members. 
If you're interested in being an Underwriter for this year's Banquet or to be a Banquet Sponsor, please contact Phoebe at 260-450-7852.
Tickets are $50.00/person and $400.00 for a table of eight, parking at the Coliseum included for all guests. Please consider buying a table and filling it with guests who aren't yet involved with Right to Life Northeast Indiana ETF but who would be interested in donating to our mission and the programming through which we achieve that mission. Tickets are not tax deductible as they only cover the cost of the holder's attendance and do not include a donation to Right to Life Northeast Indiana ETF. See sponsorship packages for tax deductions. .
Don't hesitate to call us at 260.471.1849 with questions.