Join us Wednesday, November 4th from 6p-8p for a Book Signing at USF Historic Woman's Club!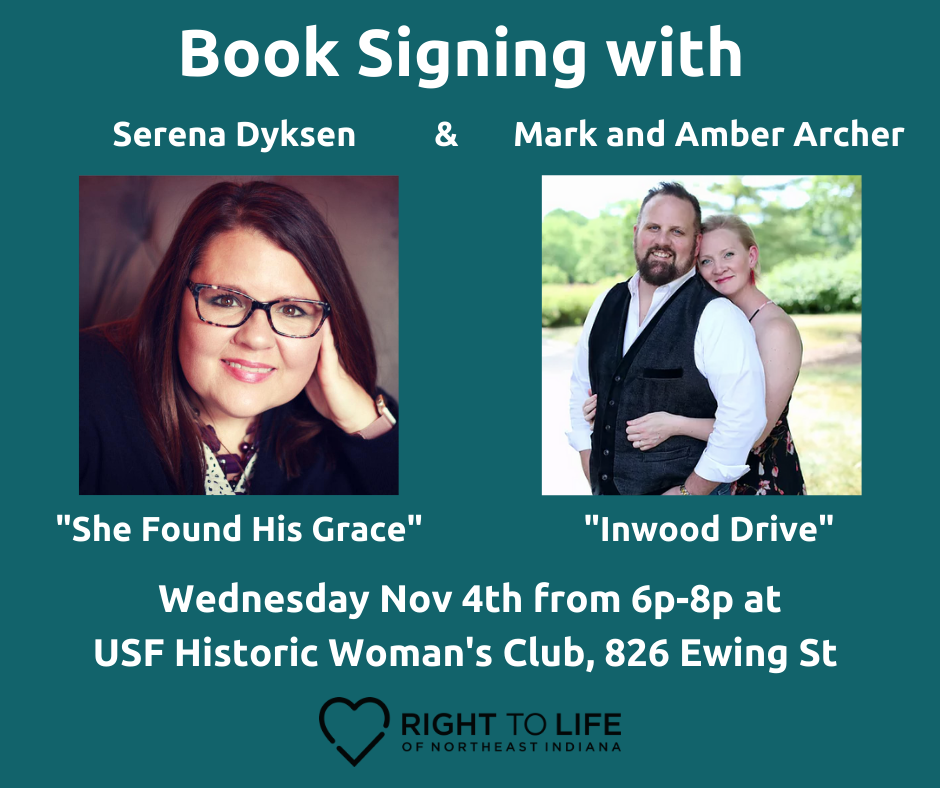 Join Serena Dyksen, founder of She Found His Grace Ministry, for a signing of her book "She Found His Grace" with the story of her forced abortion at Abortionist Klopfer's clinic, and Mark and Amber Archer, husband and wife filmmakers for their company Fearless Features, with their book "Inwood Drive" detailing the incredible account of a local community and late Abortionist Ulrich Klopfer. 

Join us at the University of Saint Francis Historic Woman's Club, located on the third floor of the USF Business Center, 826 Ewing St, Fort Wayne, IN 46802.