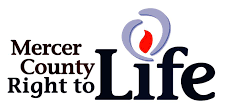 is proud to host a

Life Defenders workshops equip attendees to become effective ambassadors for life. 

Many people today reject or are indifferent to the pro-life view, often because they've never heard the pro-life position presented in a compelling manner. Life Defenders will prepare you to confidently communicate the pro-life position to others. Using science & philosophy, you will learn to simplify the debate. Come learn to speak intelligently and graciously to the most pressing moral issue of our time: abortion.  You'll leave prepared to confidently persuade others by exposing the logical fallacies of abortion-choice rhetoric without the need for vitriol and angry dialogue.
This year's workshop will feature two course levels - Case for Life 101, taught by Ian Spencer of Created Equal and Case for Life 201, taught by Mike Spencer. This Life Defenders Workshop is made possible by a partnership between Mercer County Right to Life, Project Life Voice and Right to Life of Northeast Indiana.
THE CASE FOR LIFE #101 with Ian Spencer
THE CASE FOR LIFE #101 with Ian Spencer
Designed for first-time attendees, this course will equip you to simplify the abortion debate by focusing on one question: "What are the preborn?" Appealing to the science of human embryology and philosophy, you will be taught to defend the view that life begins at conception and that the differences between the born and preborn (size, level of development, degree of dependency and location) do not change the nature or value of human life.
THE CASE FOR LIFE #201 with Mike Spencer
The 201 level considers competing notions of human value and serves as an intro to advanced abortion v. choice arguments by asking, "Are humans valuable because of who they are or because of what they can do?" You will contrast the pro-life position of human value with competing abortion advocate positions as you consider one of the most enduring objections to the pro-life position – bodily autonomy. 
$5 Registration
Saturday, February 4th, 9am to Noon (Doors open at 8:30)
Preferred Insurance Center, 809 W Main St, Coldwater, OH 45828
For questions, contact Connie at 216-815-0430.

This workshop is open to students 7th grade and older and adults.
Pay Here - If you'd like to pay by another means, please call Connie (216-815-0430).