UPDATE: Due to the COVID -19 circumstances, this event has been postponed. We will reschedule for a later date!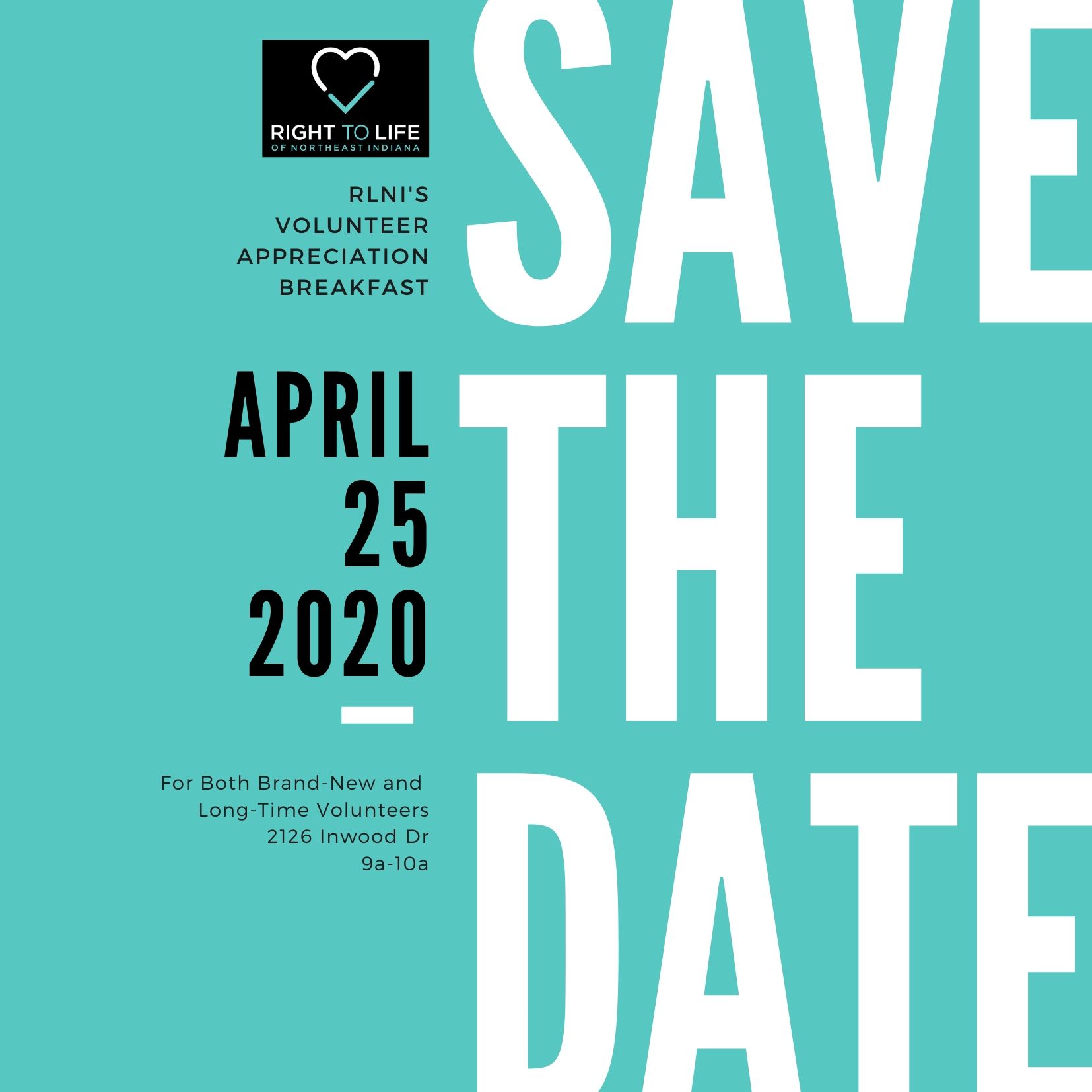 At Right to Life of Northeast Indiana, we love our volunteers. Their heart and dedication are essential to the pro-life mission. We would like to host a breakfast as our way of saying thanks! Also, we would like to extend the invitation to new volunteers joining us in the pro-life fight. 
Come join us on Saturday April 25th from 9am-10am to meet our staff, volunteers, and learn about all of our volunteer opportunities. The event will be held at our office on 2126 Inwood Dr, Fort Wayne, IN 46815.
This event is free, but registration is requested to prepare enough food. 
Register Here