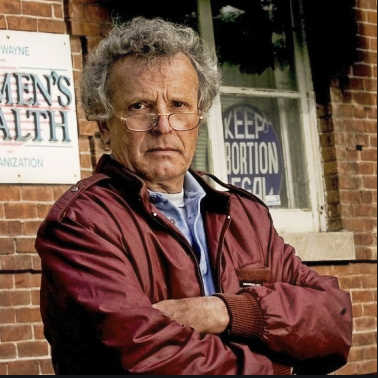 We were saddened to learn today that Dr. Ulrich (George) Klopfer passed away earlier this week. For over forty years, Dr. Klopfer used his medical skills in service of abortion, the taking of human life.
Operating out of clinics in Gary, South Bend, and Fort Wayne, he ended the lives of some 30,000 little children. The numbers are sobering. Every human life is precious to the Lord, including that of Dr. Klopfer. For many years, our pro-life family has reached out to Dr. Klopfer in kindness with the hope that his heart might be changed, and that he might turn away from his abortion business. We are reminded how easy it is to be deceived, to be blinded to the evils around us and in us. May the Lord have mercy on us all.
Our hearts go out to Dr. Klopfer's wife, and to all who will mourn his loss and miss his presence. We will keep them in our prayers and ask the Lord to use this opportunity to draw us to Himself, that we might know God's mercy in Christ Jesus, the Great Physician.
Dr. Peter J. Scaer Allen 
County Right to Life Board Chairman 

On Behalf of the Board and Staff