Fall 2023 Banquet was a success! Thank you to all who attended!
The room was absolutely filled with pro-life people from Northeast Indiana and surrounding areas. The roughly 2,000 people in attendance made this year's Banquet a record setting event for our organization and the Coliseum. Dr. Ben Carson, award winning surgeon and author, addressed the crowd garnering applause and a standing ovation. Our MC Melissa Montana from Star 88.3 did an amazing job throughout the event, with special thanks for her ability to read the impressively long list of elected officials and candidates running for office that were present in the room who are all willing to stand up for the right to life. We at RLNI are blown away by the support of a huge list of sponsors and table hosts for this event, including so many churches. Lastly, we celebrated dedicated people with two awards: The Daniel Award given to State Rep. Matt Lehman, and The Telemachus Award given to The Renner Family. 
Weren't able to attend but would still like to be part of the evening's success?
Visit: Donate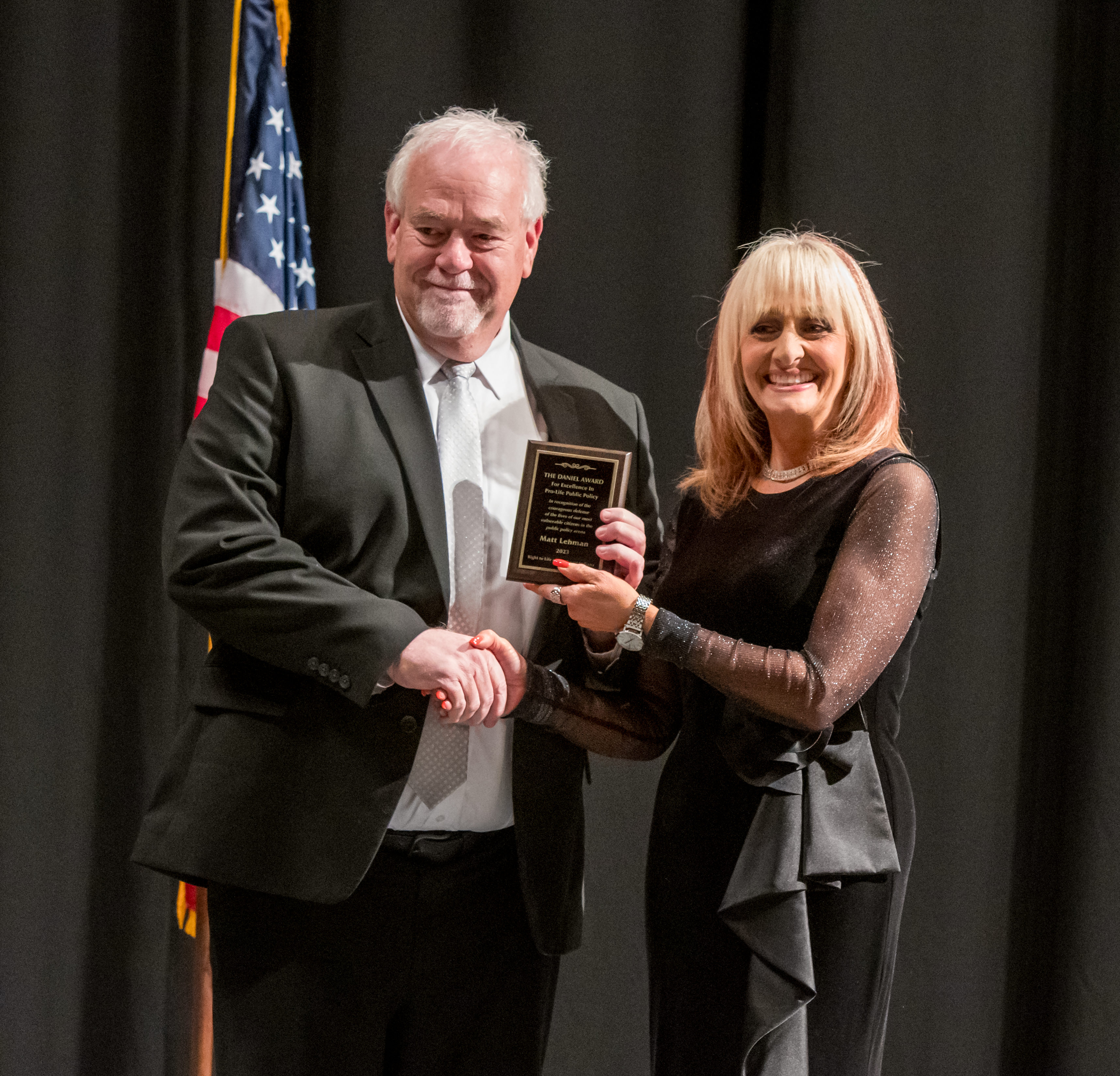 State Rep Matt Lehman Receives The Daniel Award.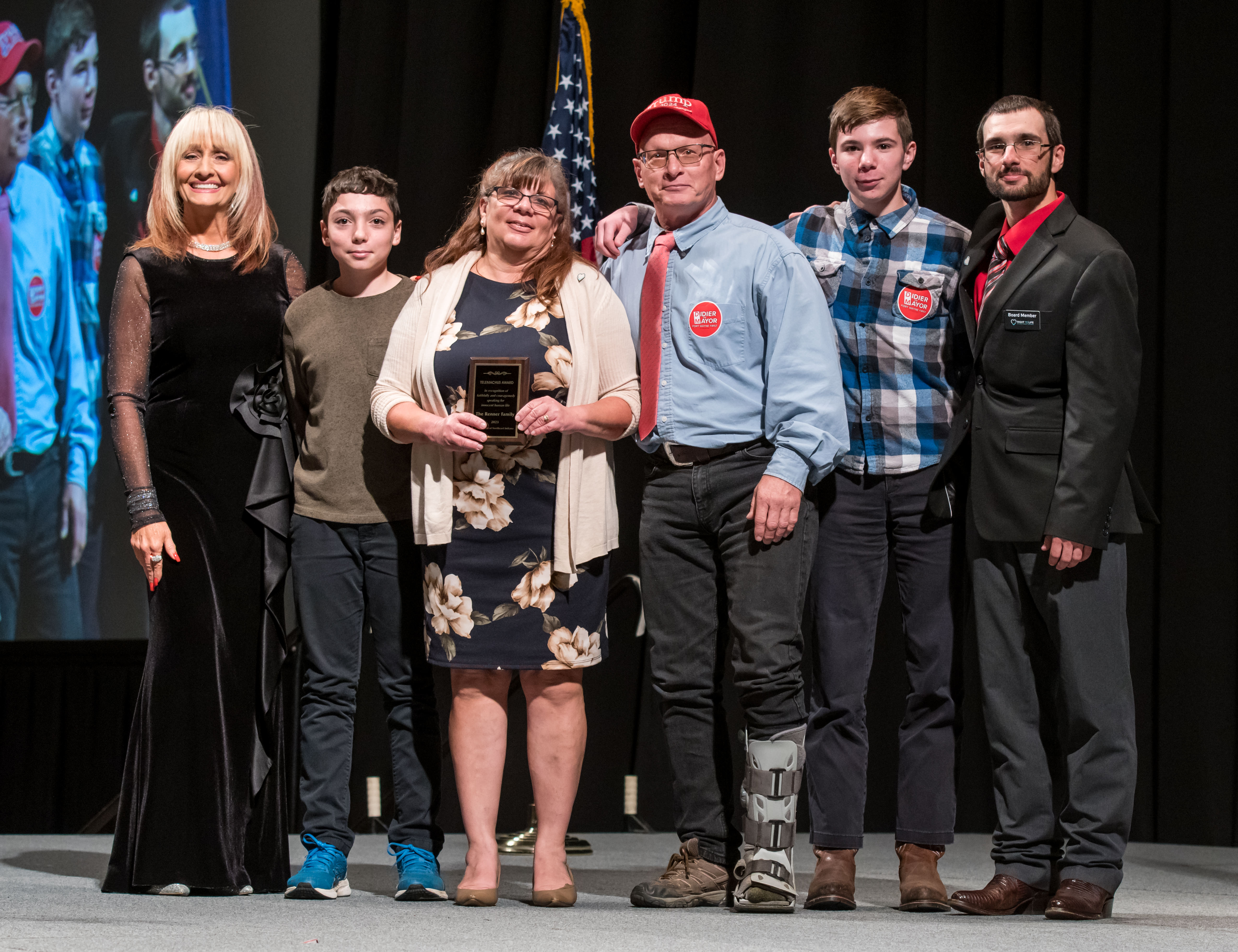 The Renner Family Receives The Telemachus Award.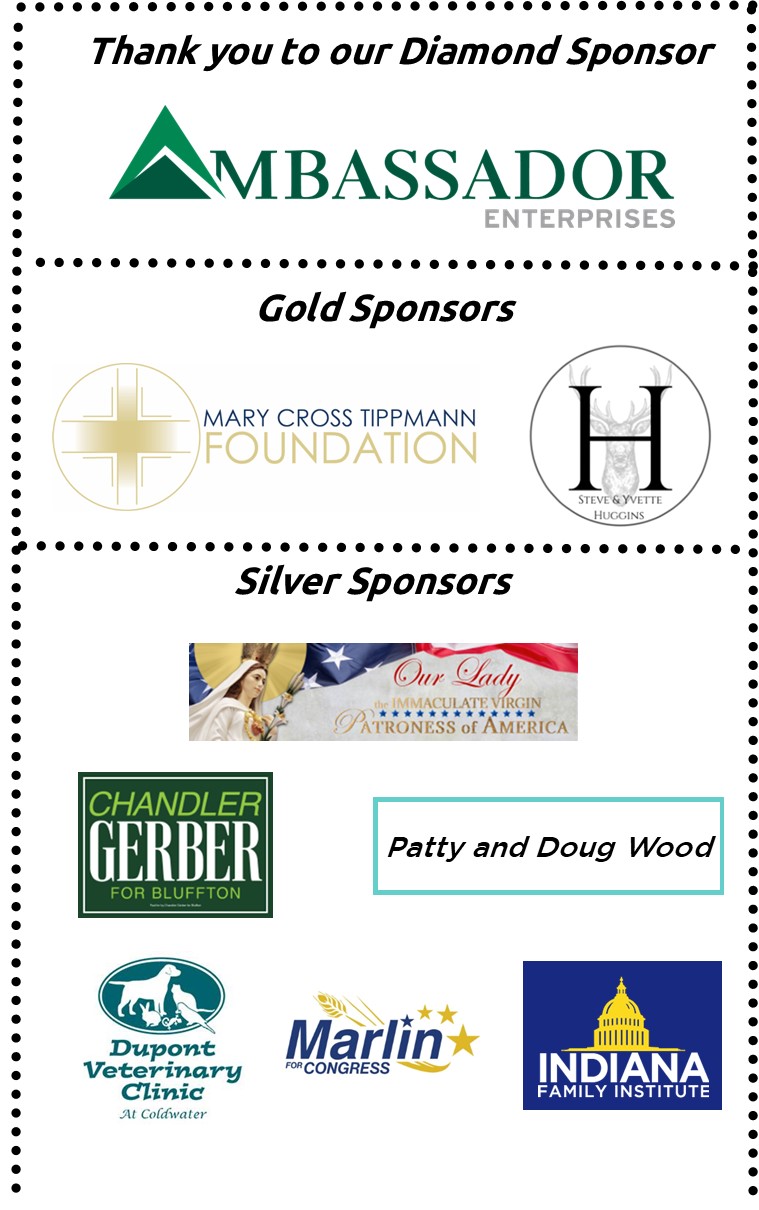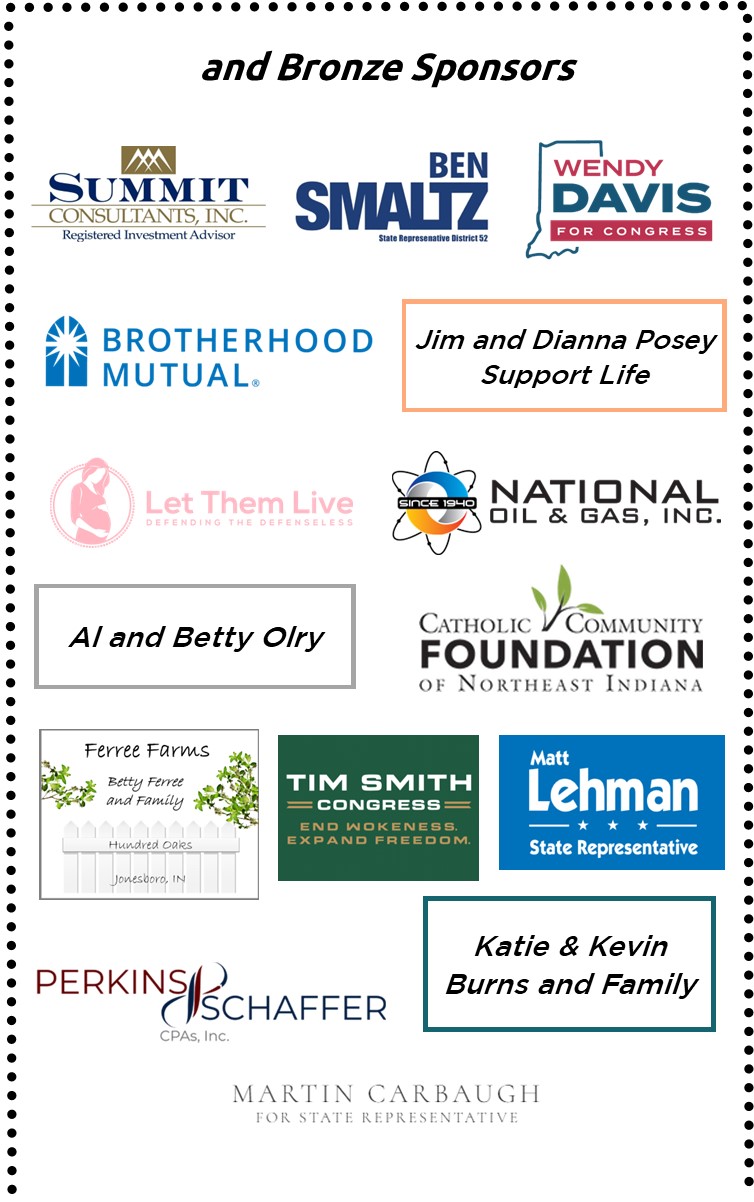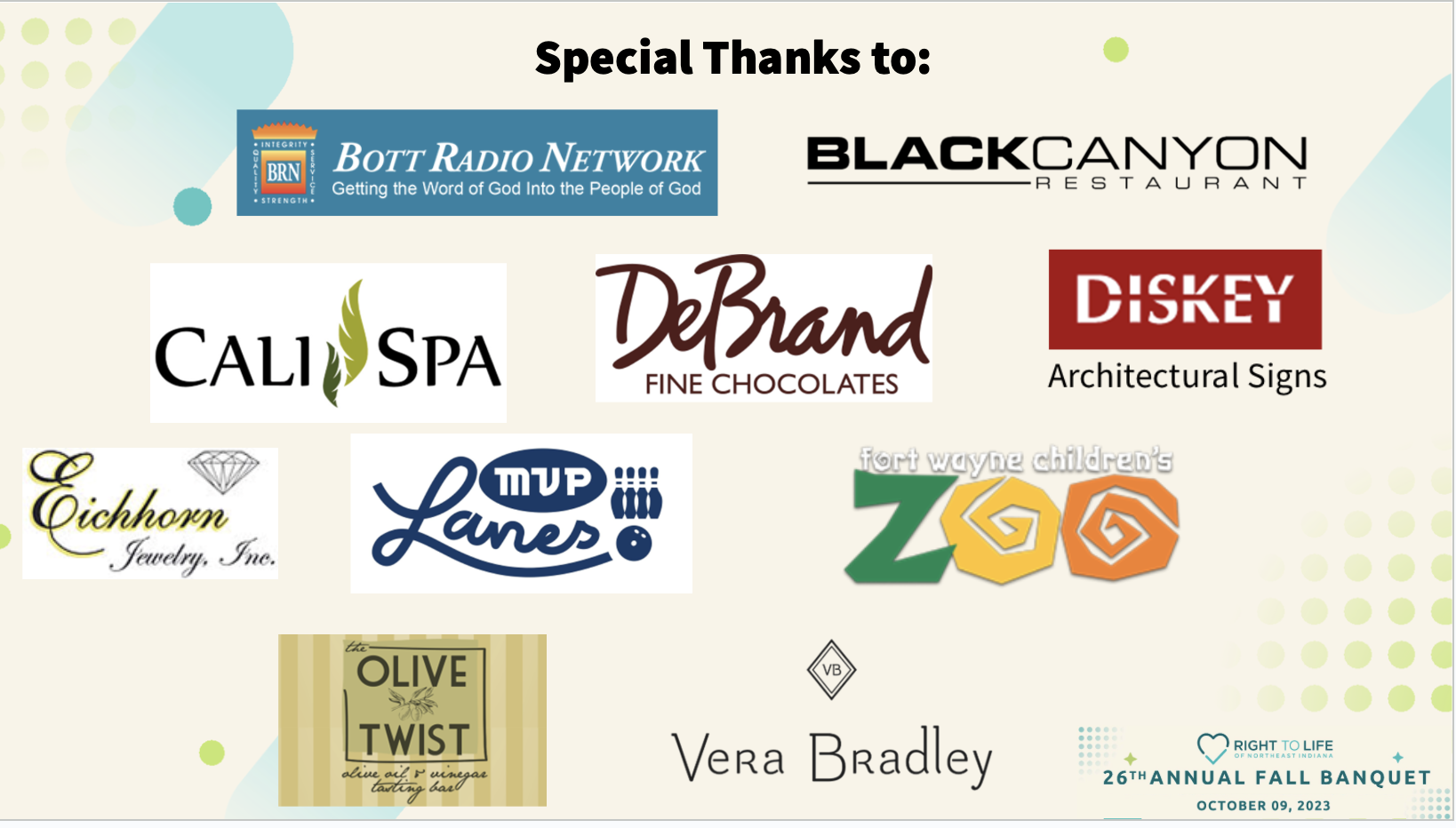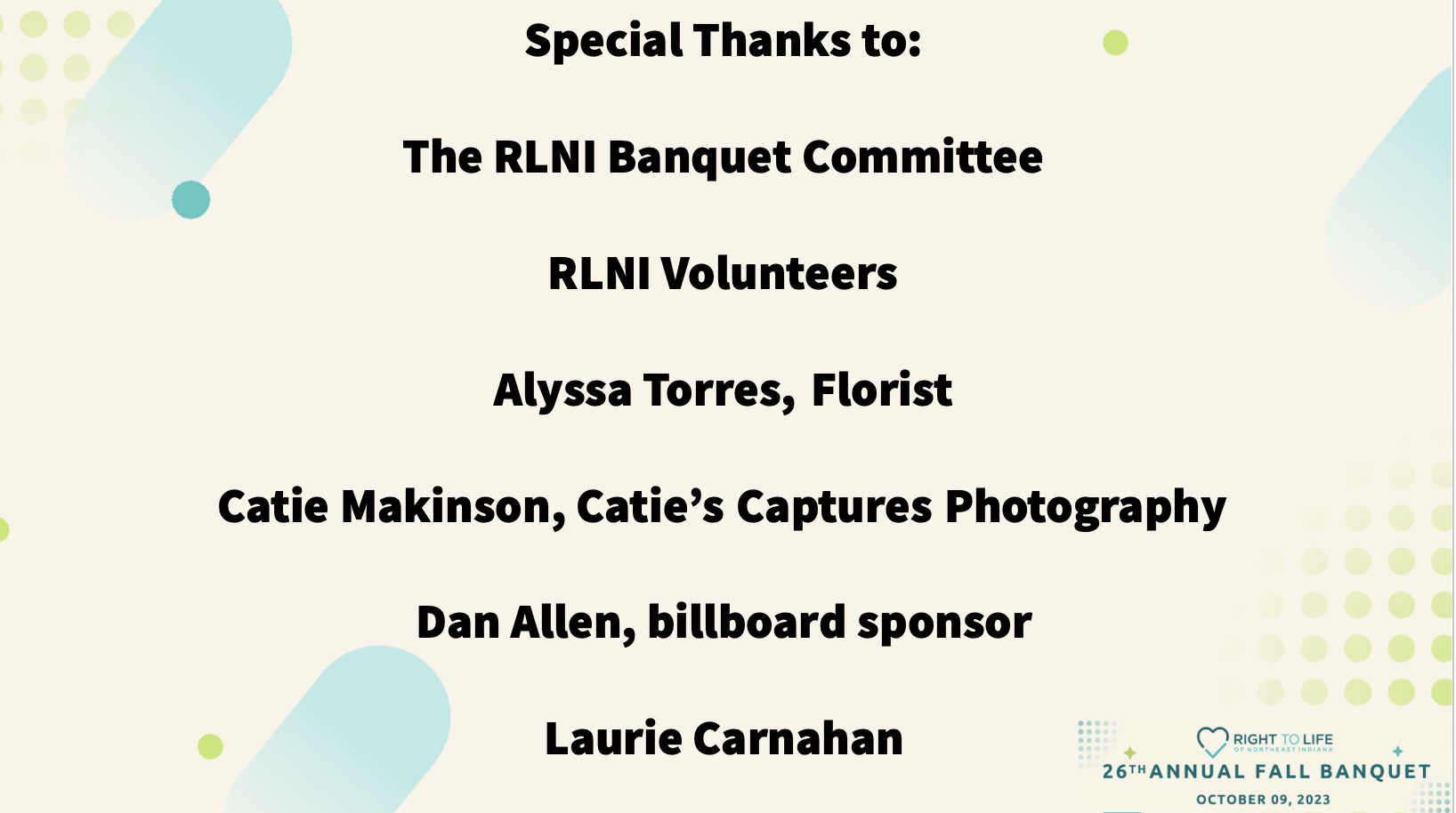 Thanks to these Area Churches: 
Ascension Lutheran Church
Bethlehem Lutheran Church- Ossian 
College Park Church 
Concordia Lutheran Church 
Emmanuel Lutheran Church 
Grace Summit Church 
Immaculate Conception Catholic Church- Kendallville 
Lakewood Park Baptist Church 
LaGrange First Church of God 
Living Water Lutheran Church
Metz Christian Church 
Our Hope Lutheran Church 
Pleasant View Church of Christ- Angola 
Redeemer Lutheran Church 
Queen of Angels Catholic Church 
St Aloysius Catholic Church 
St Elizabeth Ann Seton Catholic Church 
St Charles Borromeo Catholic Church 
St John Fisher Catholic Church
St Joseph Catholic Church- Bluffton 
St Jude Catholic Church 
St Mark's Lutheran Church 
St Mary of the Assumption- Decatur 
St Patrick Church of Arcola 
St Peter's Lutheran Church 
St Vincent de Paul Catholic Church 
Redeemer Lutheran Church
 Zion Lutheran Church